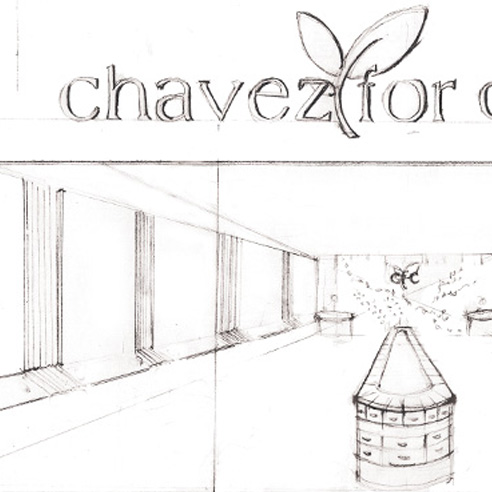 the shopping experience
TWO ENVIRONMENTS, ONE BRAND, AND 10 CHARITIES CONNECTED BY THE POWER OF STORYTELLING
Chavez for Charity, a jewelry company that works closely with over 20 charitable organizations, feels that their brand is much more than their products but it is in the storytelling that has impact on their customers. The design thesis was to develop a space specific to Chavez for Charity that incorporates the main messages of the brand and addresses the pitfalls of their current displays. By doing this, the customer will be able to engaged in a memorable and positive experience that will encourage brand loyalty and increase sales & donations for the company.
features
- In-depth research including: interviews with retail professionals and stakeholders, shadowing of retail stores, benchmarking, user profiles, surveys, prototyping and user testing.
- Final design included: Chavez for Charity store, store-in-a-store display, Charity Chapters company structure.
- Design Exhibited in the Nancy Cantor Warehouse Gallery.
Selection of Research
Shadowing of retail professionals and key insights from interviews.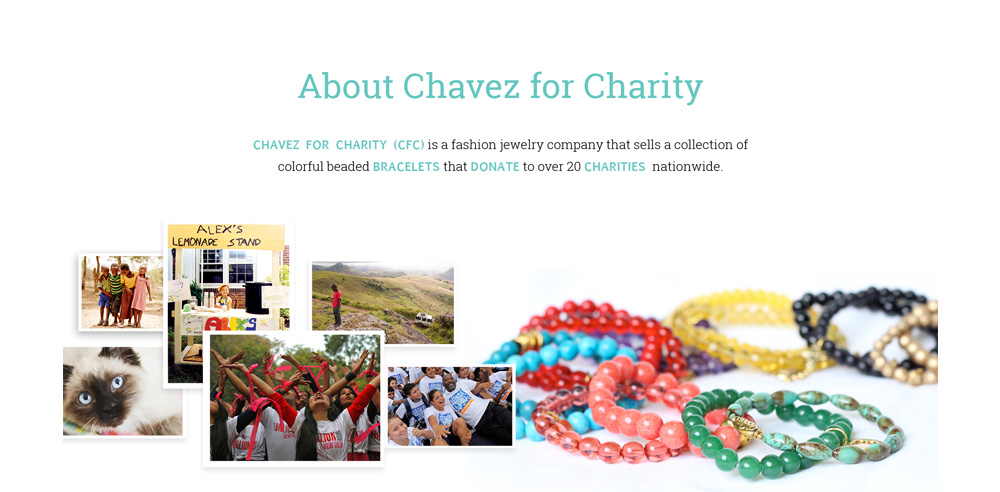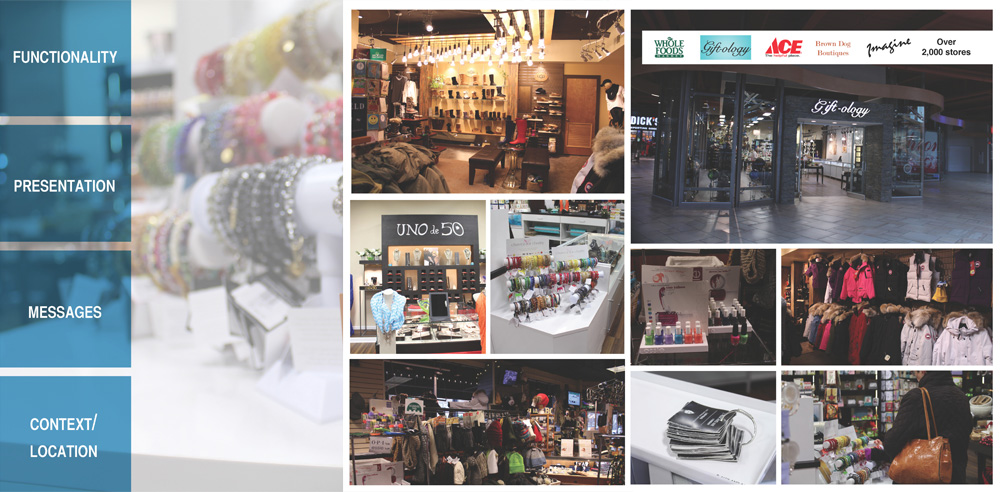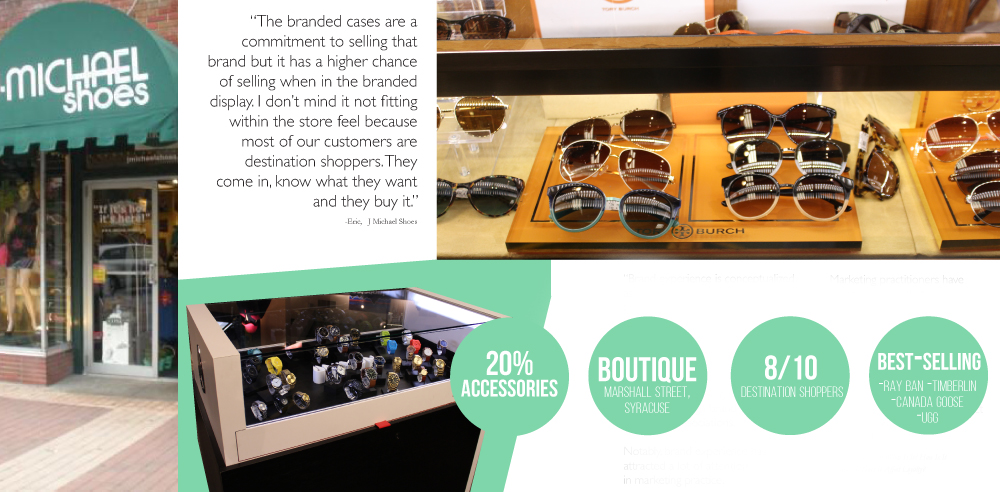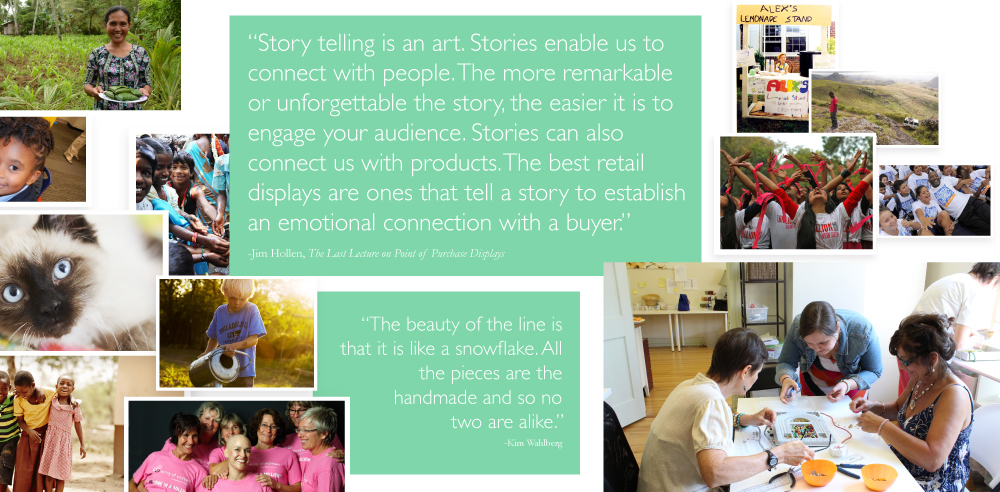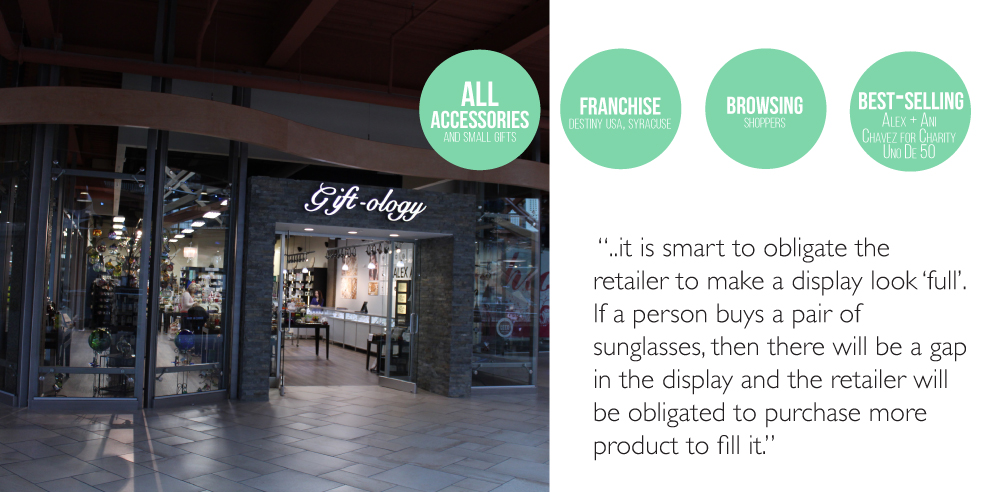 Final Design
Charity Chapters, CfC Store, Store-in-a-Store display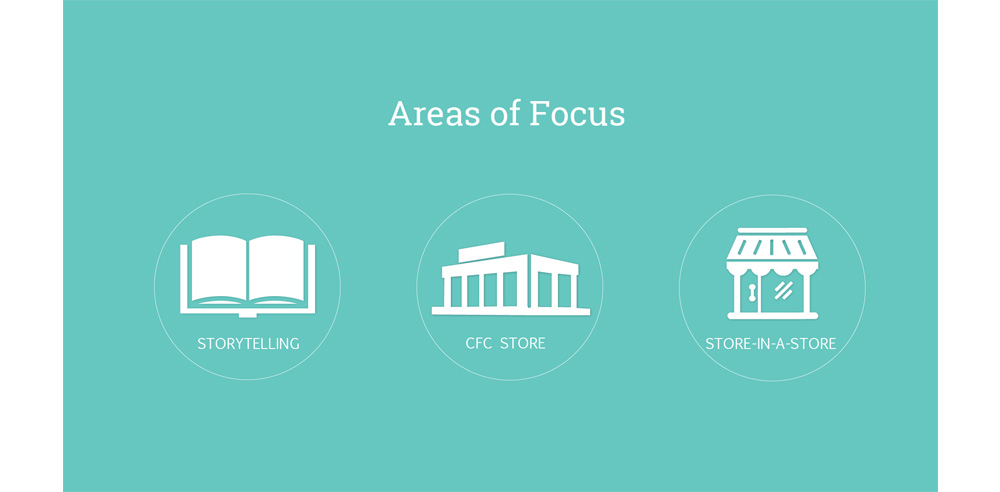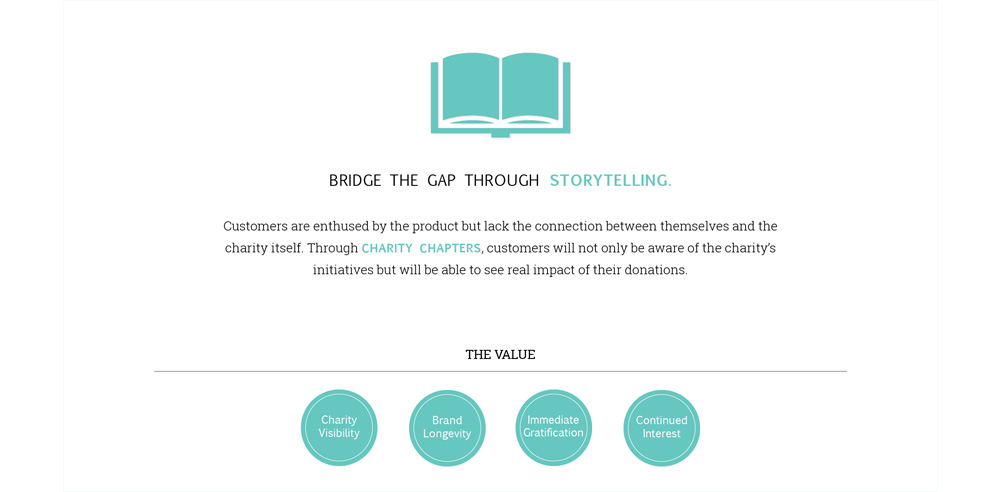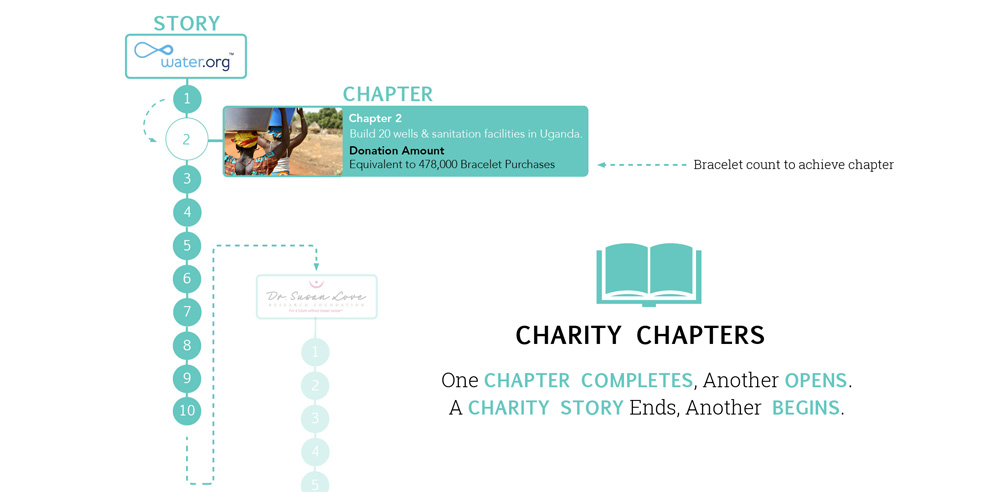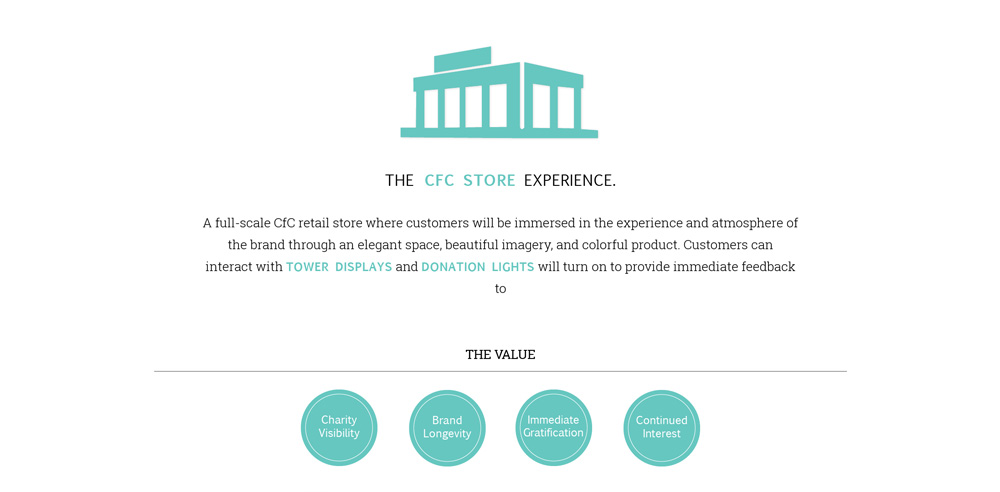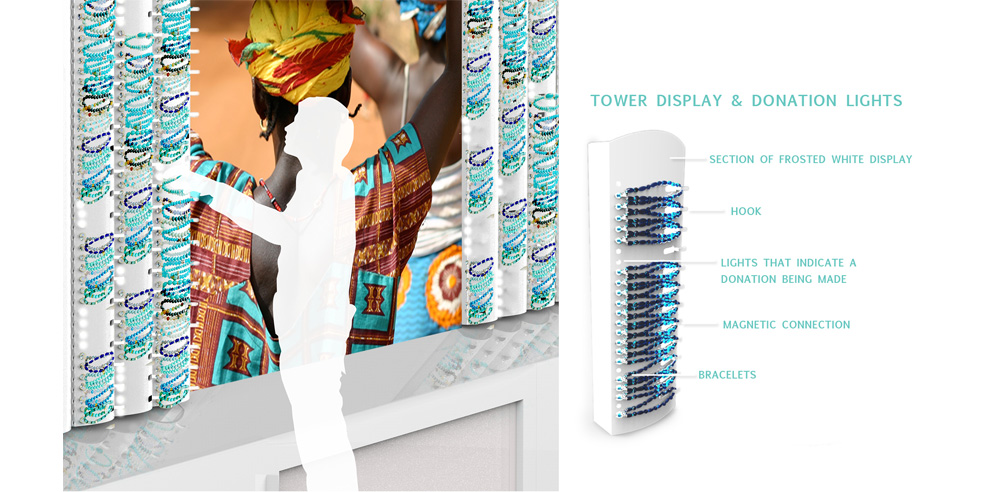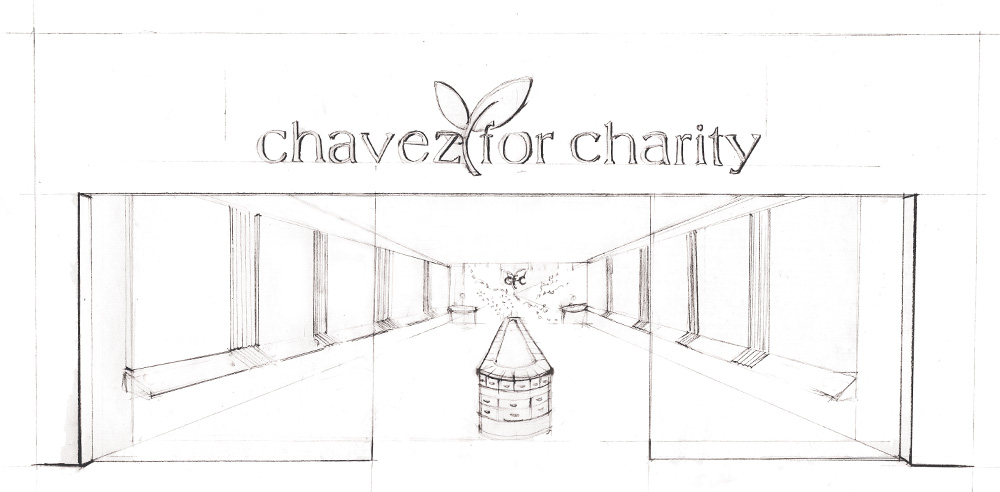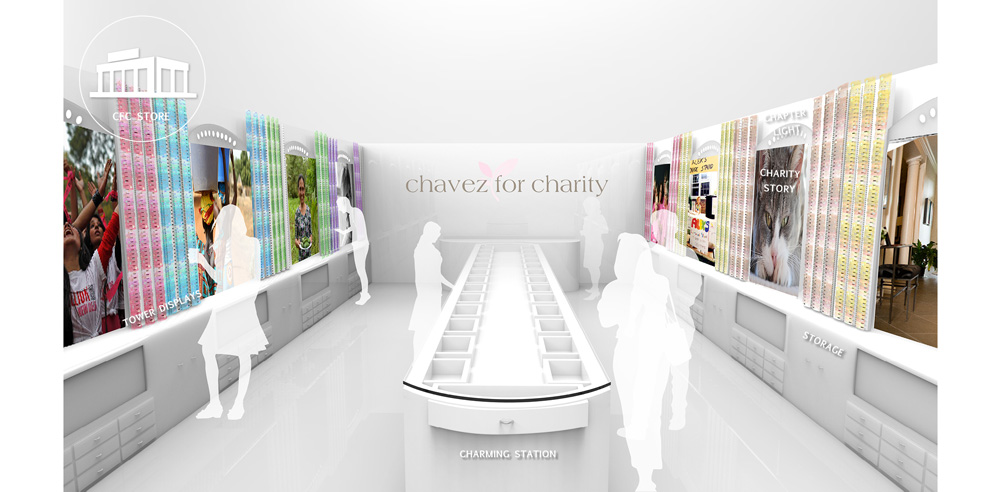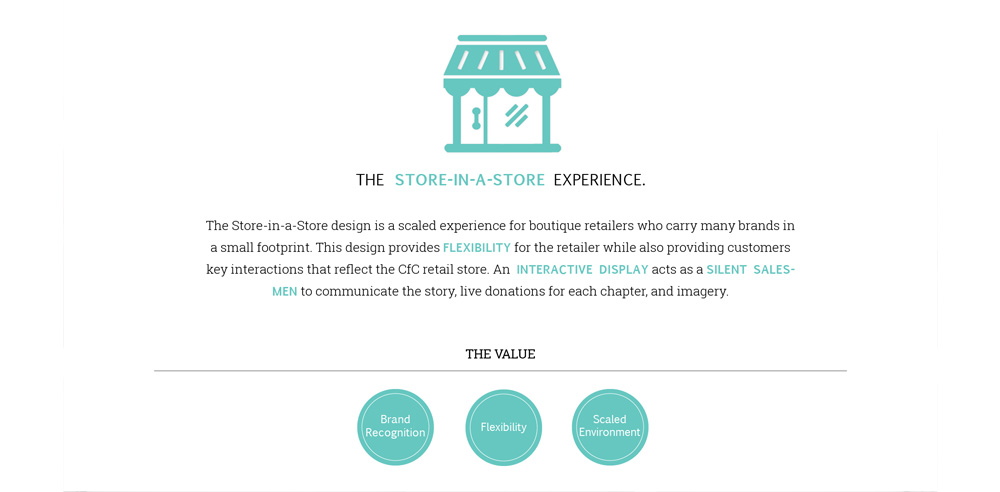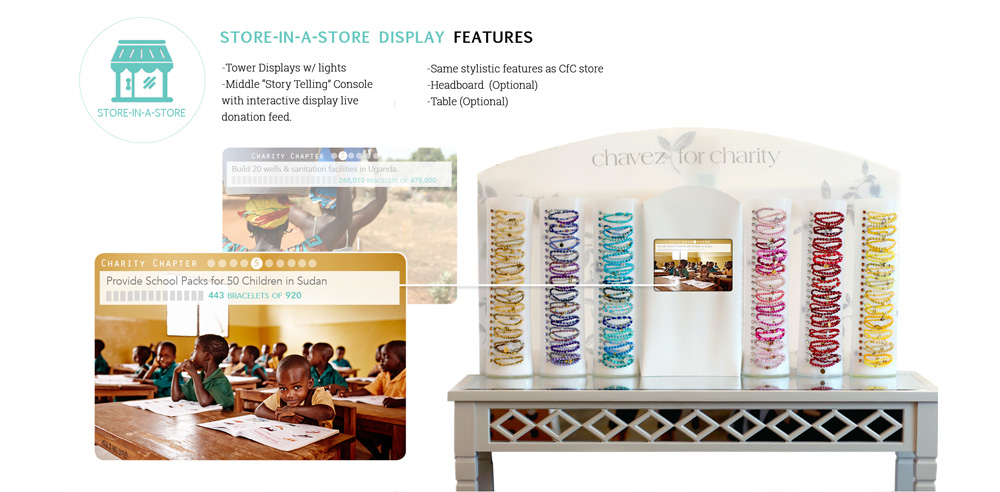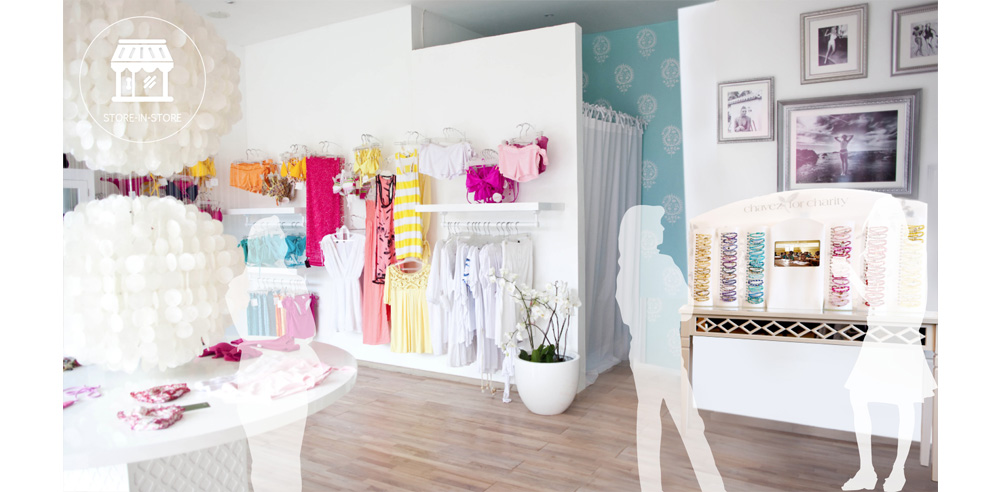 Thesis Exhibition
Nancy Cantor Warehouse Gallery