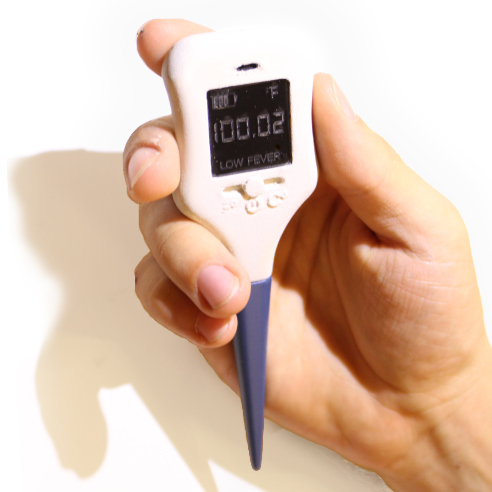 oral thermometer
A REDESIGN OF AN ORAL THERMOMETER'S INTERFACE AND FORM FOR
MOTHERS & BABYSITTERS
The aim of the design is to target the key issues with thermometers that both babysitters & mothers experience to allow users to access an accurate reading. To gain understanding of what features were required in designing a thermometer, surveys, benchmarking, and user profile and personas were conducted in the first phase of the project.
features
- Oral reader
- Beep notification
- Illuminating display
- Disposible tip
- Large screen
- Durable
research
Over 50 users were surveyed and the results revealed that many do not know what an average temperature range is and often aimed too high or too low upon a fever scale. Most users preferred both visual indicators and beep indicators to signal a fever.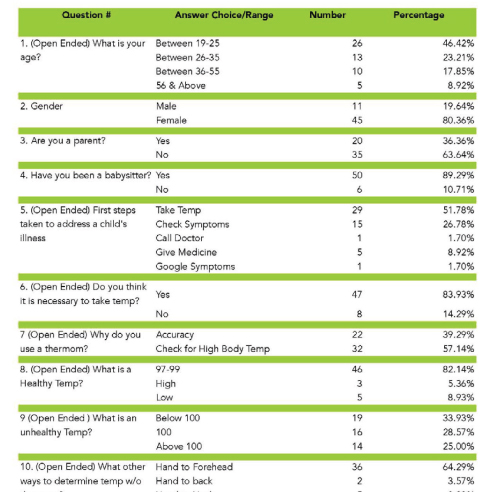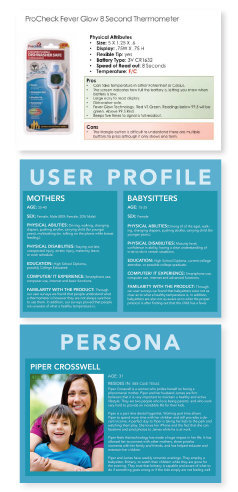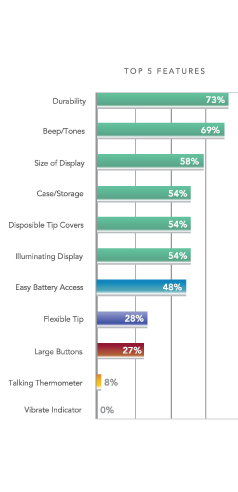 design
The design incorporates the research by creating a large screen display with red illumination for high fevers. The auditory feedback pulses at a high speed if there is a high fever and at a slower speed for a mild fever.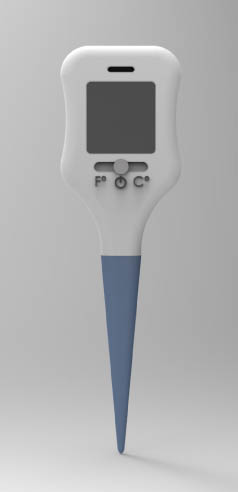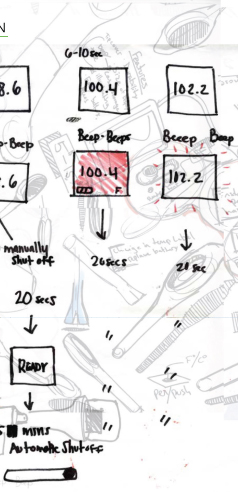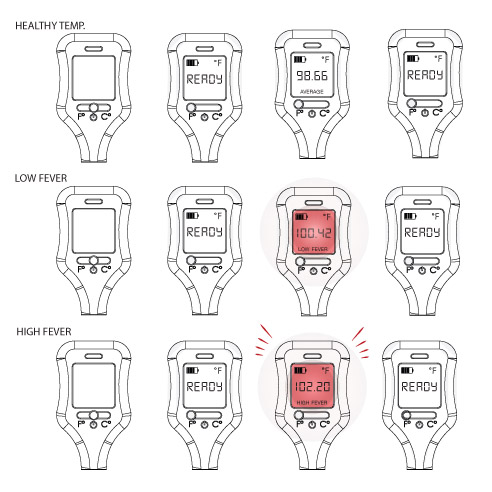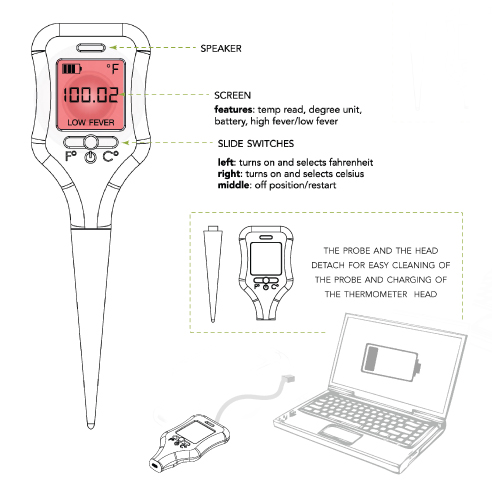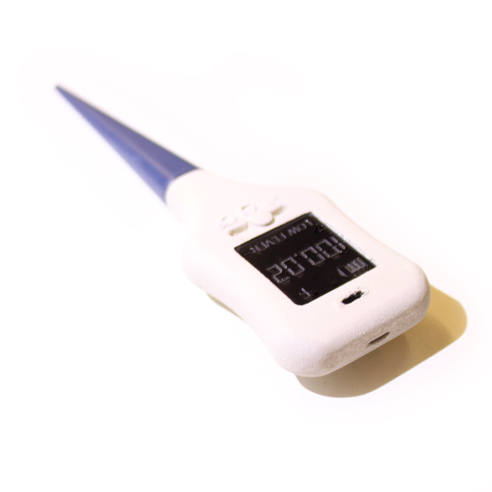 workflow
Design workflows show the framework for user interaction for a child with and without a fever.